Having been a bit frustrated at my inability to get myself to stick to the plan of reviewing a new album a week just to get the old juices going again, I hereby present a review of the first of three albums I bought last Tuesday.
First up, Man Man's Life Fantastic.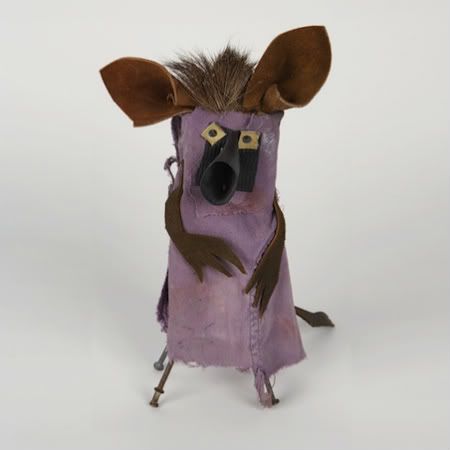 There appear to be two ways to look at Man Man's fourth album.
The first is to take Life Fantastic on its own individual and excellent merits, sealed away from the rest of the world (and it's predecessors) in an insular vacuum. The second is to liken it to your friend for whom the renaissance fair never ends and you're one, "Aye, m'lord," away from swearing off the all-night mead sessions.
Not that there aren't new tricks. Opener Knuckle Down chugs along fantastically courtesy of the 8-bit grit of its fuzzed-out synth bass underpinning.
Old tricks sail by here and there, some more welcome than others. It's ridiculously difficult to not chant "Mustache, mustache," when you hit the rhythm rocks at the heart of of Haute Tropique, and the prog interlude backloaded in Shameless (which might be the album's best track) also harkens back to Six Demon Bag.
Eel Bros. is just a little transitional throwaway bit of fun, but its attempt to fuse Nintendo phrasings with late '90s Beck tropical dance fever makes one kind of want to see Man Man dedicate a whole track to similar ideas.
The album closes on two strong cuts: the title track and Oh, La Brea. Life Fantastic swoons deliriously in tightening circles leading to a cacophonous center that's actually kind of surprising in just how tuff it is.
Oh, La Brea works a bit differently. It operates somewhere in the neighborhood of a medley of their various preferred pastiches, but incredibly satisfyingly.
In conjunction with the previous track, it does beg the rather awkward question of when will frontman Honus Honus pull a Nick Cave and, while recognizing his supporting players as The World's Most Enabling Band, take the spotlight unto himself and attempt to flourish as a Named Songwriter Guy as opposed to basking in the nurturing safety of being the Main Guy In a Quirky Fringe Band.
At the very minimum,

Life Fantastic

is good . To those new to the fold, it may even be their best. But four albums in, Man Man are less trailblazers than minstrels making merry in their very own crop circle.
However, it's a very nice crop circle, and the mead is very nice, especially after a few cups, and maybe entirely worth putting up with a few more thees and thous.